What do pending transactions look like on the mobile app?
Pending Transactions can also be deployed to the mobile banking platform. This will work on both the iPhone and Android apps as well as iPhone optimized web-based mobile banking. Once activated, Pending Transactions will appear in the normal list of posted transactions; however, Pending items will be listed at the top and will be designated as "Pending." You can see an example below. The top two transactions are noted as pending and they represent the difference between the current and available balance.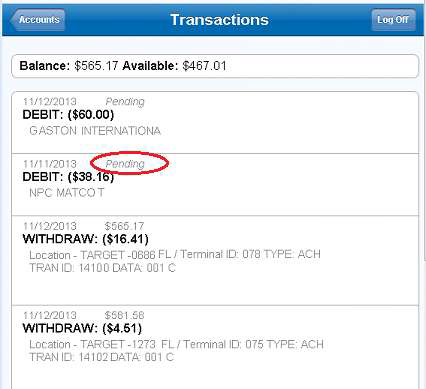 This answer has been viewed 6633 times.
Go to main navigation